My new Tesla Model Y 2023
Wednesday, 11 January 2023.
On December 12th, I took a train to the small city of Tilburg to go to the Tesla Factory to take delivery of my 2023 Tesla Model Y. This post covers some key points about the Tesla Model Y and more.
After spending 1.5 hours tweaking around car settings, taking pictures, and checking for flaws, I was ready to drive away. If my appointment had been earlier, I would have waited longer in the lounge for an additional hour to let the battery fully charge. However, with the sun setting at 4:30 PM just nine days before the Winter Solstice, I wanted to leave earlier and still have a chance to see the car in daylight.
I thanked the friendly Tesla designer who helped me a bit (he was there to assist with their end-of-year deliveries), unplugged from the Wall Connector, and drove to the exit gate. At the exit gate, they checked my driver's license and the temporary registration printout I received at check-in. My vehicle registration card arrived by mail the next day.
Oops :~ missing 10,000km Supercharging credit for 3 days, and $$$ discount for a month!
Accessories
I prefer OEM accessories over aftermarket ones because they tend to be of consistent quality and have better looks. Sometimes aftermarket accessories even have their brand names prominently stamped, which can be visually unappealing. By the way, you want to order any Tesla accessories online before delivery: their delivery center showroom supply is minimal and focused on merchandise.
The Model Y Performance has original Aluminium Alloy pedals, but Tesla does not sell them on their online shop
From my experience, after years of intensive usage, rubber pedals get really ugly
For 2023 vehicles, make sure to get the refreshed (2022+) brake pedal
Performance model original accelerator cover looks better with its 3 thicker stripes than mine (pictured)
Head-up Display (HUD): the cool accessory I could not find
For the past couple of years, I have used the car-sharing service Sixt Share frequently, and I really like the see-through HUD found in the Hyundai Kona, which allows you to keep your eyes on the road. The lack of an instrument panel made me want it even more. To my surprise, the location of the speedometer at the top left of the center console is convenient. I would still consider purchasing a HUD, but I have yet to see any that satisfies me. I wanted a contraption that projects the image at a distance on a small transparent display screen, but I only found small displays for the A/C vent or other similar paraphernalia.
Should I buy it?
Tire inflator
I considered buying a Tire Repair Kit for safety during long road trips in remote areas. Then – reading complaints about its quality and learning that using the sealant made it impossible to professionally repair the tire due to EV tires' sound-absorbing foam – I decided it wasn't for me. However, I might eventually get a portable, robust tire inflator (air compressor) with a pressure gauge for peace of mind.

What about ultra-wideband car keys?
It would be great for Tesla to join the Car Connectivity Consortium as a member, along with other industry players. With iOS, you can even temporarily share access to your vehicle easily or open your car even after the smartphone battery runs out.
Resources
Closing thoughts
I am delighted with my purchase! The Tesla Model Y is quick, spacious, sleek, safe, and fun to drive. I had been driving car-sharing EVs frequently for 3 years, but only drove a Tesla during my Model 3 and Model Y test-drive. I can only say my Tesla beats them all in terms of comfort, handling, and power. It's also fascinating that you can finally buy a car without having a single pushy salesperson trying to take an extra dime out of your pocket!
How could Tesla make it even better?
Support Car key on Apple Wallet as shown on WWDC
Add third-party apps support through an App Store, Apple Carplay, or strictly limited APIs for web-based apps
Tesla Vision still needs to improve to compensate for the removal of radar and ultrasonic parking sensors
17" Model S/X display with rotation
New Model S/X steering wheel with buttons instead of stalks (and, maybe, an option for the yoke)
Steam gaming platform
My new Tesla Model Y 2023 https://t.co/rx0fIx48sF

I decided to write about the first car I ever bought :)#Tesla #ModelY #EV

— Henrique Vicente (@henriquev) January 11, 2023
Bonus
These videos show the huge scale of the Shanghai Gigafactory and port operations with Tesla boarding Roll-on/roll-off ships.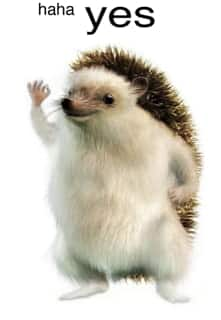 If you click and buy any of these from Amazon after visiting the links above, I might get a commission from their Affiliate program.
Tweet